Metal Roofing Supplies & Products
Our custom designed South Rib Panel was engineered by us here in the South!
Quality, durability, and service are our top priorities of the company.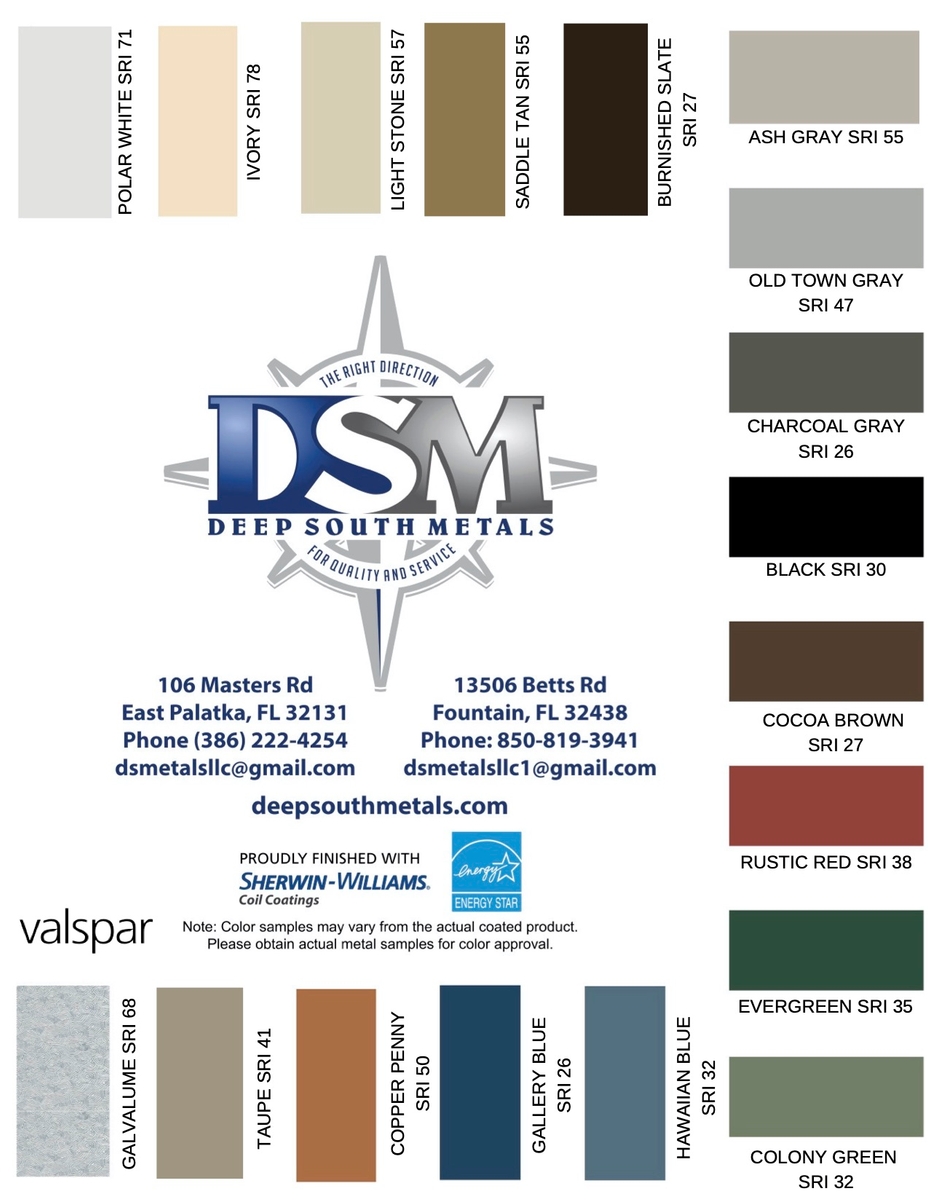 Metal / Steel Roofing Panels
Our panels are engineered to Save-You-Money and can be installed on three-foot centers where you can save on the expense of fasteners with the coverage of 140 mph winds when installed over plywood or with the option of installation on four-foot centers to withstand 130 mph winds when installed over battens.
Roof Panel Quality & Colors
We manufacture our high quality products on-site in 36 inch wide steel ribbed panels available in 26 & 29 gauge thicknesses with the ability to cut to any desired length. Our high-quality metal trim is made from 26 gauge steel with a 50 grade tensile strength to prevent cracking of the painted and acrylic coatings. We offer our products in 16 Vibrant Colors including the traditional Silver Galvalume that are backed by Sherwin Williams reputable paints and impressive 25 or 40 year warranties.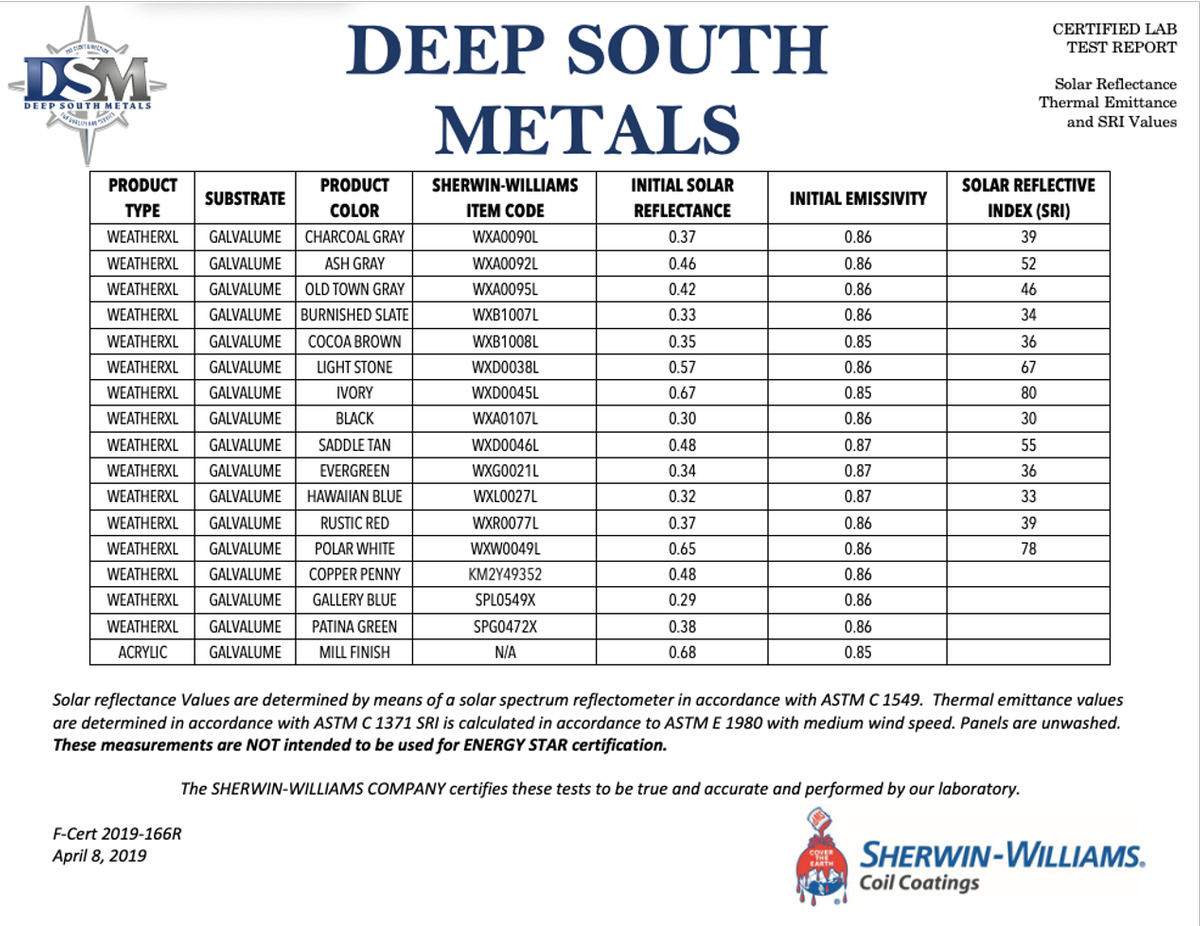 Metal Roofing Fasteners & Supplies
We offer the best in fasteners using #10's and #12's in the stainless steel cap and solid stainless steel versions. These fasteners have the highest ratings in quality and wind pressure durability. The #12 fasteners meet Miami-Dade County specifications.
Our engineering allows our steel roof fasteners to be installed on a plywood deck and can be nine inches apart horizontally and do not require doubling at eaves, ridges, or valleys.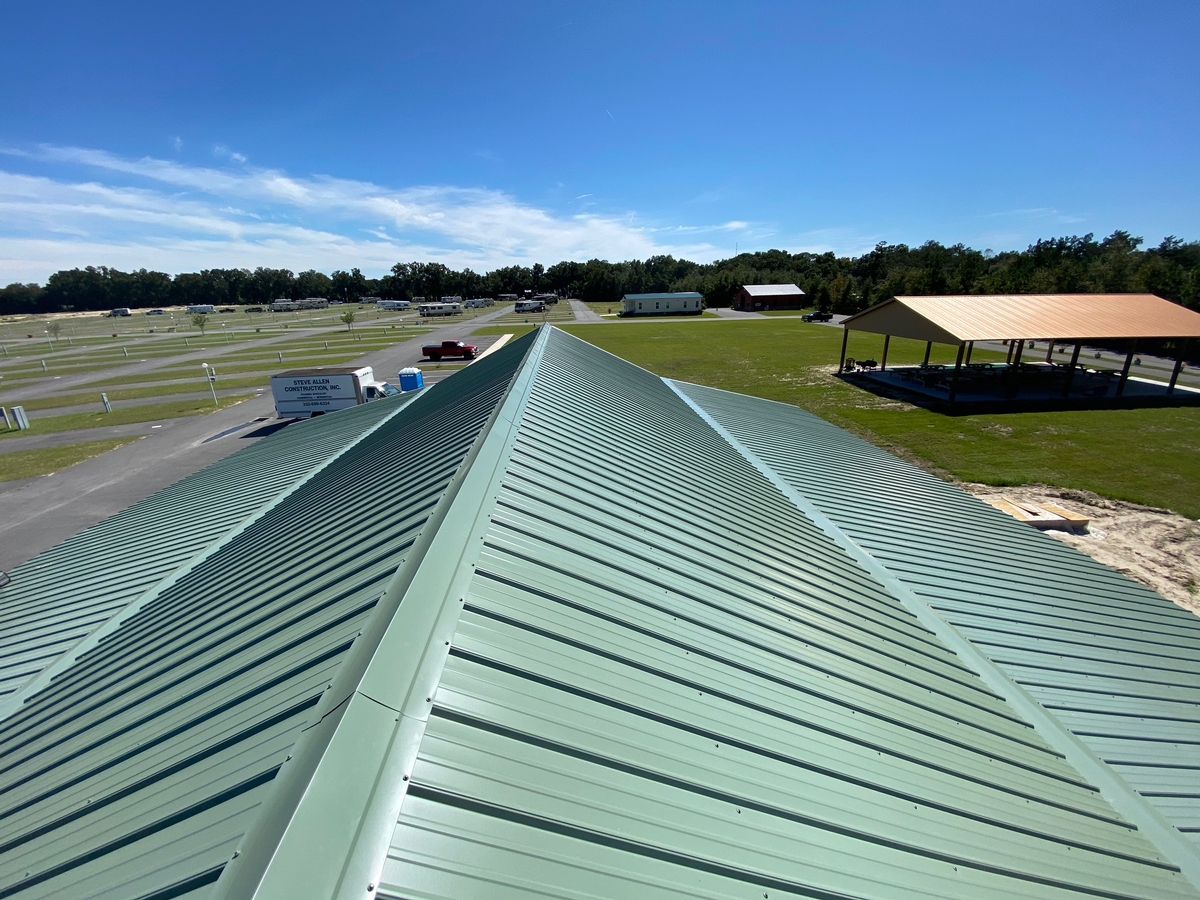 DIY Metal Roof Installation
Metal roofing and panels are a great option do it yourself projects. Whether it's a metal roof for you shed, sauna or garage, we offer the supplies you need for a DIY project.
We are a one-stop-shopping for Roofing Contractors and DIY Homeowners, so we carry a variety of other high quality products such as nails, screws, caulk, weather boots, lumber & plywood, underlayment, even bottled water.
Reduced Pricing On Overstock Is Available Every Day!
Restrictions on DIY Roofing Projects in Florida
When looking to install a metal roof in Florida, an individual can purchase their own materials, get a permit, and install their own roof as long as it is up to code and passes inspection. However, if in need of a roofer, the individual must hire a licensed roofing contractor to install the roof to code so it can properly pass inspection.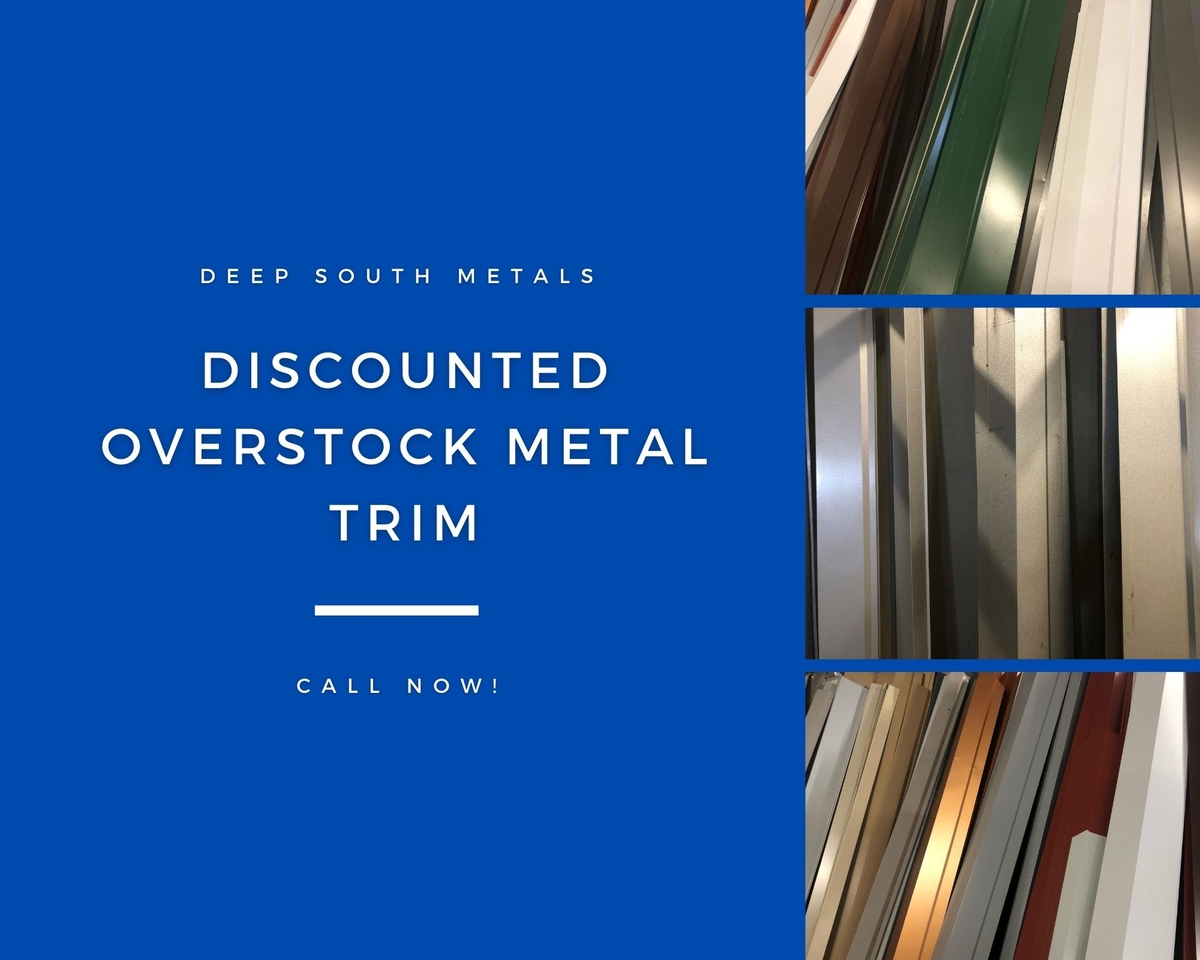 Discounted Metal Roofing Supplies
Discounted Overstock Metal Trim:
| | |
| --- | --- |
| Eave Drip | $4.00 |
| J-Channel | $4.00 |
| Angle Flashing | $5.00 |
| Gable Trim | $6.00 |
| Valley | $8.00 |
| Ridge Cap | $10.00 |
Metal Color Posters Gallery